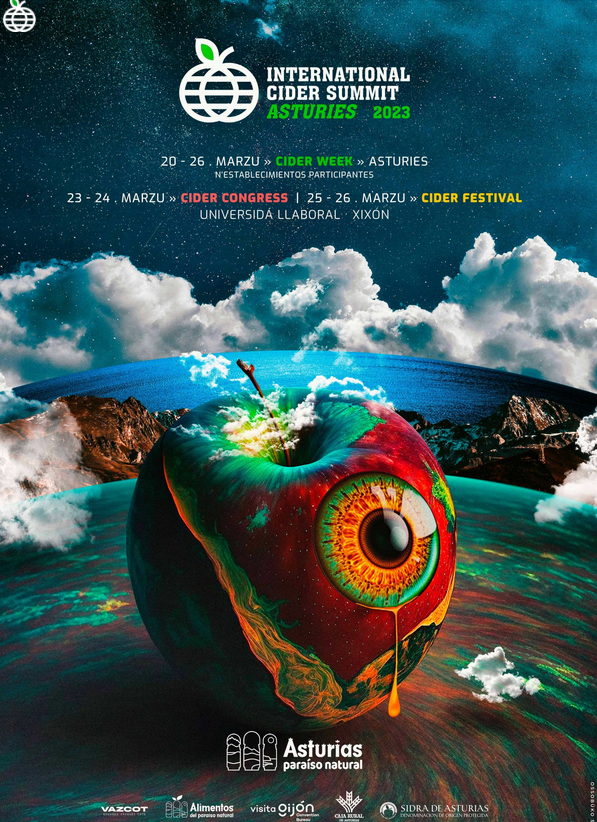 Comarca de la Sidra - Asturias
International Cider Summit Asturies 2023
A cider summit where we celebrate the diversity of cider on an international level.
A meeting place to share and discover this wonderful sector that in the last decade has grown and expanded throughout the world.
And we do it from Asturias, the cradle of cider, with the privilege of enjoying a historical and unique culture that we wish to open the eyes of all those who are going to enjoy this unique event with us.
▶ "Asturias Cider Week" (20-26 of March):
Multitude of events throughout Asturian geography.
Program: https://internationalcidersummit.com/asturies-cider-week/
▶ "Asturies Cider Congress" (23-24 of March):
A meeting point with some of the best professionals in the world of cider to discover, share and debate about the world of apples and their fermented products.
Program: https://internationalcidersummit.com/…/asturias-cider…/
▶ "Asturies Cider Festival" (25-26 of March):
A cider festival, which combines cider, gastronomy, and all kinds of shows and where Asturian natural cider will share the stage with some of the best ciders in the world.
Program: https://internationalcidersummit.com/…/asturies-cider…/
Share on Facebook
Share on Twitter
Share on Pinterest